t
baronjustice.com
A Trusted, Well-Regarded Litigation, General Practice, and Mediation Law Firm
Leading this firm is Charles Baron, 
a well-experienced litigation and general practice lawyer, Certified Circuit Court Mediator and Florida Supreme Court Qualified Arbitrator. Since being admitted to the Bar in 1985, Mr. Baron has zealously protected the rights and interests of individuals, companies, and non-profit organizations throughout South Florida and elsewhere.
Charles M. Baron, P.A., strives to achieve the best legal results for you or your business or organization.  We take our responsibility seriously, knowing that the results achieved for you may have a lasting impact on your life, business, entity, or neighborhood.
Our goal is for you to benefit from the firm's responsiveness and personal focus. We are proud of the close relationships built with clients, and we strive to provide sound counsel, results-driven and cost-effective legal solutions to efficiently resolve your legal matters with minimal disruption to your life or to your business. 
Call us today!
Also 24/7 voicemail.
(954)919-5669 or 
(305)933-9292
For legal disputes, we work hard to provide individualized care for your claim and litigation needs - if necessary, through trial and appeal in State Courts, Federal Courts, or administrative agencies - while recognizing that a reasonable settlement may be in the client's best interest. 
Whether you are injured or sustain property damage through no fault of your own, are accused of a crime or damaging another party, are treated unjustly on the job, are mistreated by government or law enforcement authorities, or are involved in a business, consumer, property or land use dispute needing resolution through litigation, arbitration, or mediation, or need legal counseling for protection, planning, or other purposes, Charles M. Baron, P.A. provides experienced and hands-on representation.
Email us at cmb@baronjustice.com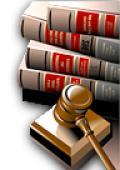 baronjustice.com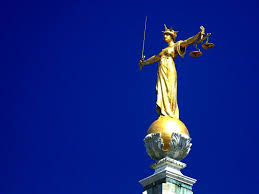 LAW & MEDIATION  OFFICES OF CHARLES M. BARON, P.A.
     When you need success,     
     determination, commitment,
     experience, and wisdom
CALL (954)919-5669 or (305)933-9292
CALL: (954)919-5669 or (305)933-9292        EMAIL: cmb@baronjustice.com        FAX: (305)933-9992     
ADDRESS: 2514 Hollywood Blvd., Suite 408, Hollywood, FL 33020.  Just one minute off I-95, on City Hall Circle
We accept Visa, Mastercard, and Discover, as well as check or cash payments.
The hiring of a lawyer is an important decision and should not be based solely upon advertisements. Before you decide, ask us to send you free written information about our qualifications and experience. The information on this website is for general information purposes only. Nothing on this site should be taken as legal advice for any individual case or situation. This information is not intended to create, and receipt or viewing does not constitute, an attorney-client relationship.